This Friday, Saturday and Sunday, November 3rd, 4th, and the 5th we will be at The Indy 1500 Gun & Knife Show. This is a World Glass Gun Show you won't want to miss if you are anywhere near the area.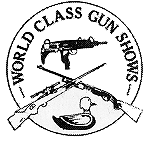 Location:
The Indiana State Fairgrounds
1202 East 38th Street
Indianapolis, Indiana 46205
This is one of the largest gun and knife shows east of the Mississippi where you'll find:
Guns – Stoner Holsters – Knives – Military Arms – Sporting Arms – Door Prizes –
Militaria – Gunsmithing on premises – 24-Hour Security
Restaurant on premises – Air Conditioned – Military Surplus
Great bargains and a great time. Hope to see you there.